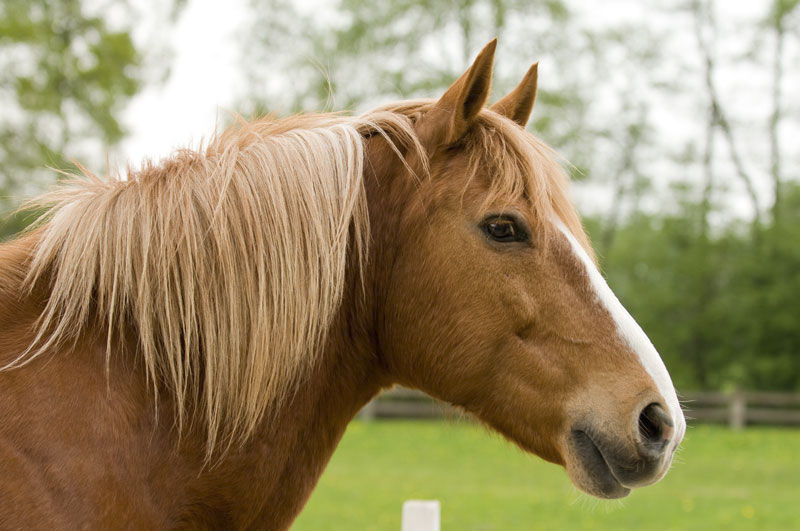 Date of birth: 15. 04. 1994
Breed: Czech Warmblood
Mother: Barča
Father: Gaston Bořitovský
Gaston is Honza's first horse. They have been together since 1997. In January 2002 he took Honza on a trip to the USA, where they spent two years together. They performed on Parelli's "Succes with Horses" tour.
Now they are back in the Czech Republic. You may have seen them live at various shows all over Europe, e.g. Equitana 2007, 2009, Jumping Amsterdam 2007, Munich Indoors 2008, Pferd Wels 2009 etc… Gaston's main speciality is the relationship between horse and man. He can do dressage elements without reins or rope, as well as free jumping in freedom over an upright barrel.
Gaston and Honza are best friends.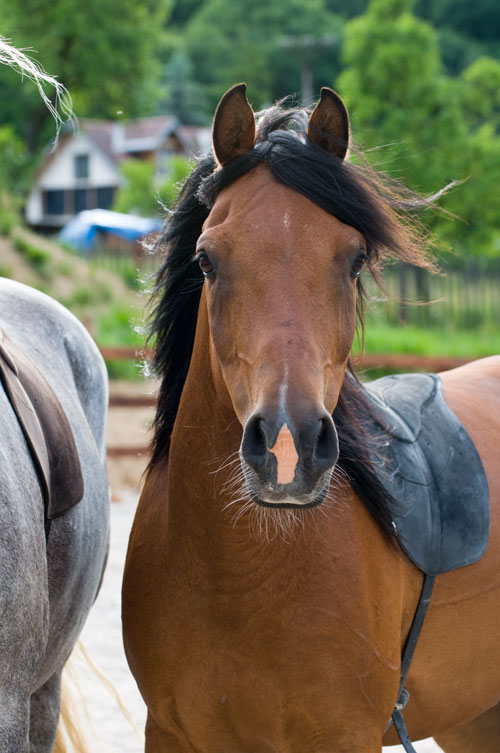 Date of birth: 25. 06. 2000
Breed: Arabian
Honza bought Maxim as a two year-old in California. He was the shyest horse in the herd. He and Honza are gradually becoming brave, so that today Maxim presents himself in the show by playing together with Quorum and Scaramouche.
Western elements like spins and sliding stops are Maxim's specialities.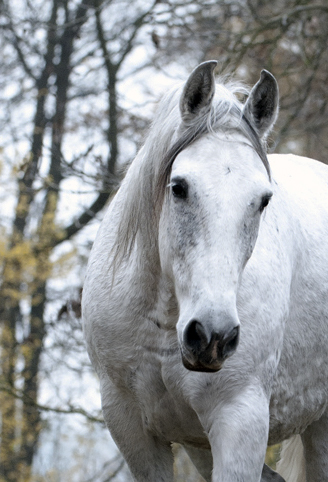 Date of birth: 17. 04. 2004
Breed: PURA RAZA ESPAGNOLA
Mother: Latina
Father: Jarote
Honza purchased Quorum in Spain in 2007. Thanks to his talent for movement, he has already appeared in international shows with Gaston and Maxim in 2009.
In 2013 he performed at the Dublin Horse Show in Ireland, where he became the number one horse in Honza's team.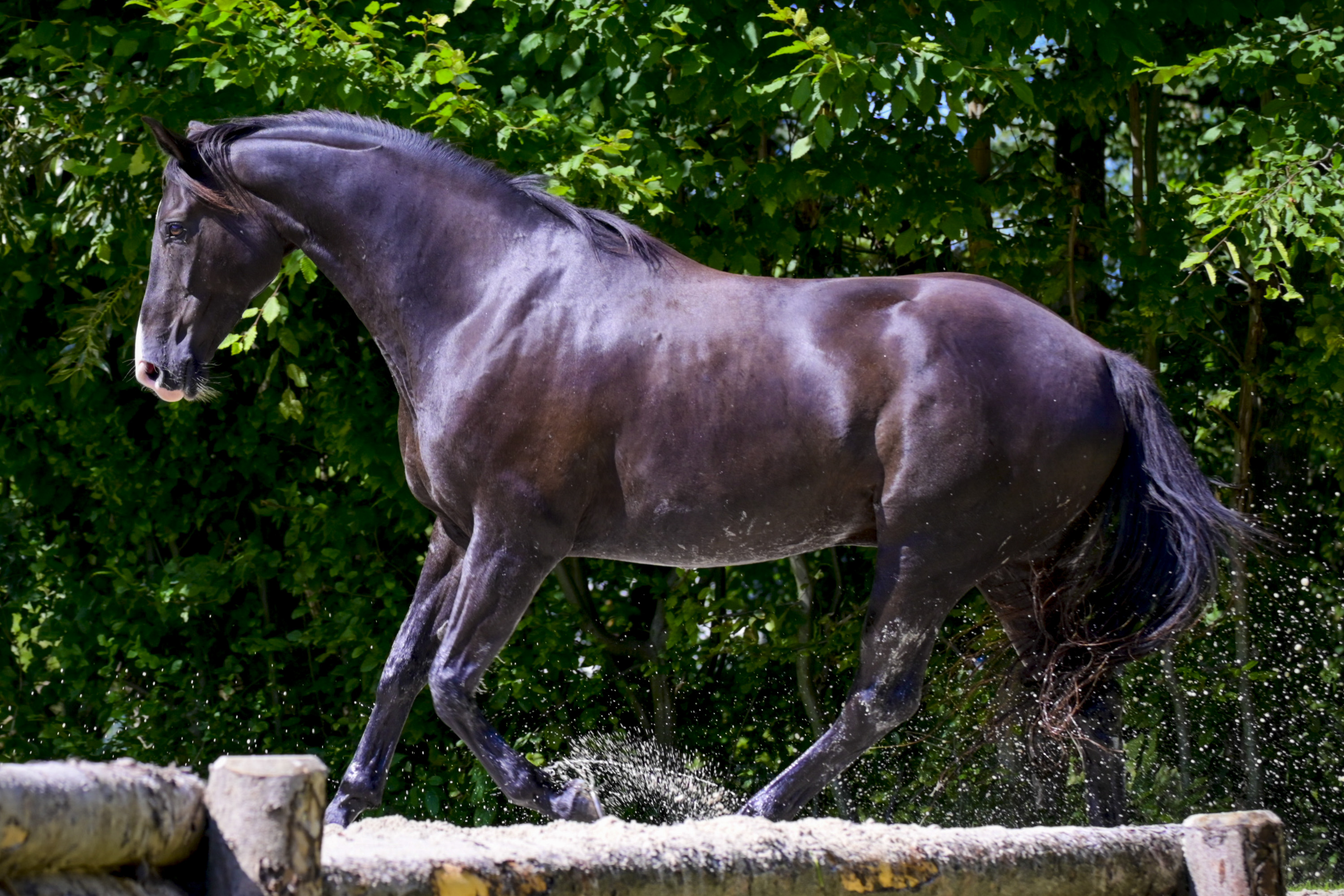 Date of birth: 04. 04. 2011
Breed: Hannoveraner
Mother: Latina
Father: Jarote
Scaramouche was bought from a student who brought him to Honza's clinic for help. From the beginning he has shown talent for movement, a sensitive character and an unpredictable temperament. Honza and Scaramouche have become friends and because of this, Honza has high hopes for him.